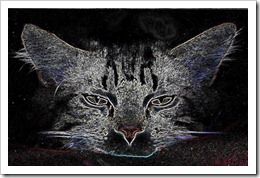 We have moved!! Welcome to Catville Glass Art located in Vonore TN! Please feel free to check out all my glass art. Let me know if you see anything you like. I do custom artwork that can be personalized. Please email me with questions or if you would like to order anything: kit@catville.com. To view my work, click on one of the category links on the right. Thanks for stopping by!
Some of my latest projects were garden stakes that I made last summer!
next page »
About Me
I am a retired Master Sergeant from the United States Air Force. I retired 1 Feb 2001. It ...