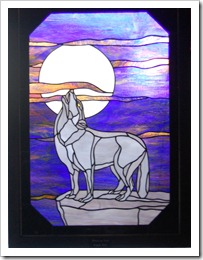 This stained glass Howling Wolf panel was a gift for my husband. Framed in black stained oak, it measures 25" wide x 35" high.
« previous post
Stained Glass "Get Fuzzy...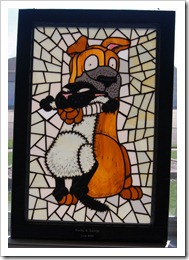 Here is a stained glass panel I made as a gift for my husband several years ago. It is ...
next post »
Aventurine Blue Glass Vase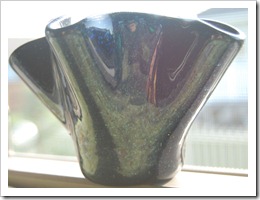 This blue Aventurine fused glass vase is 4" high and 6" wide at the widest point.
No post with similar tags yet.
Posts in similar categories