Amber, Jasper and Holly were long-time beloved mascots of the Souris Valley Animal Shelter.
I based the mosaic on the portrait pictured below on the right. I hope I was able to successfully capture the spirits of Amber, Jasper and Holly. This was a donation to the Souris Valley Animal Shelter's annual banquet. I'm happy to report that this table "fetched" $560.00 at the live auction for the SVAS!
This reclaimed mosaic table measures 22"w x 18"d x 18.25"h. Each piece of glass was cut, shaped and the edges were ground to make them fit. I used several different colors of grout to provide shading. The glass is made by Spectrum and the mosaic was grouted and then sealed with Diamond Crete sealer. This table took over 75 hours to complete.  # of pieces: boatload
« previous post
Our Cats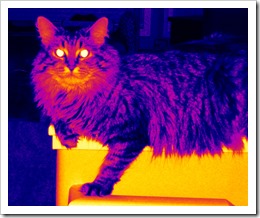 next post »
Mosaic Cat Table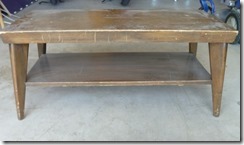 Here is my latest completed project. I made this table for a customer in Florida. This rec...
No post with similar tags yet.
Posts in similar categories