Reclaimed table with glass mosaic design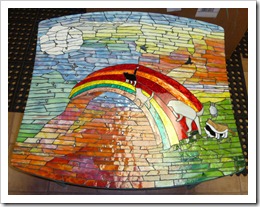 Length: 26"
Width: 27 ¾" at its widest
Height: 20"
Rainbow is Spectrum Cathedral Glass
Background is Uroboros Ring Mottle Glass
Over 100 hours was devoted to the creation
of this one of a kind table. Each piece was
individually shaped to fit. Grout sealed with
Diamond-Crete sealer.
This is a donation for the Souris Valley Animal Shelter's 2011 Annual Gala.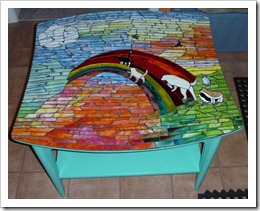 I am happy to report that this table "fetched" $810.00 in the live auction!
« previous post
LillyBelle Cat Clock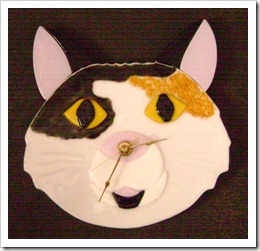 Fused Glass Cat Clock I made for a friend. It is her cat LillyBelle.
next post »
Our Cats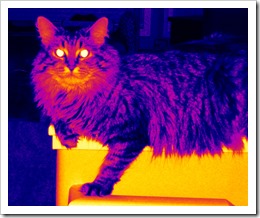 No post with similar tags yet.
Posts in similar categories