This is our glass mosaic coffee table that I did in honor/memory of our cats. Top row, Left to Right: Ricky, Gracie, Daphne. Bottom Row, Left to Right: Jake, Feathers, Vincent.
« previous post
"Believe" Tile 2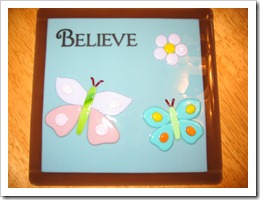 Another small fused glass tile approximately 6" x 6".
next post »
Chickadees in the Pussy Willow....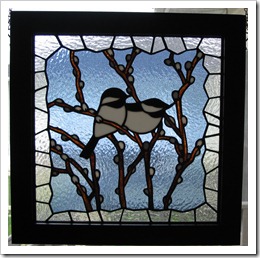 Here is a panel I did for a friend. It is approximately 18" x 18".
No post with similar tags yet.
Posts in similar categories