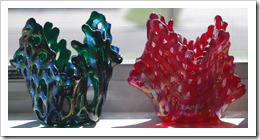 Fused glass vases. I have made many of these vases that can be used for decoration or for candles, or holding change for example.  They are approximately 4" to 5" high. These are available for purchase and come in a variety of colors. They can be custom made for you.
« previous post
B-52 Panel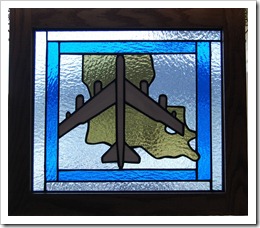 B-52 over Louisiana made for a friend.
next post »
Fused Glass Vase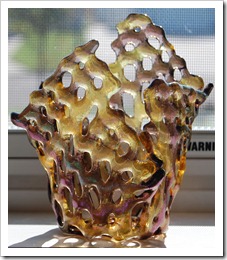 Fused glass vase available for purchase.
No post with similar tags yet.
Posts in similar categories